Yesterday, we discussed why many smaller landscaping companies might not be able to offer maternity, paternity or parental leave for their employees. Today, let's take a look at why this type of leave could make your company a destination employer, as well as create a more inviting and desirable work atmosphere.

Treatment in the workplace
Jennifer Lemcke, CEO at Weed Man, is thankful to say that she never personally experienced or has heard of a Weed Man employee experiencing scrutiny due to pregnancy after returning to work, but she knows this is an all too true reality for other women.
Lemcke says she can't imagine not hiring a qualified employee just because they were planning to start a family. In her opinion, it's just part of business when you choose to hire younger employees.
"If you hire millennials or Gen Zers, it's a natural evolution that that's where they are going to go," she says. "Would I give up their energy, their talent and what they bring? Absolutely not. I would do it all day long knowing that's what's going to happen."
With more women leading companies nowadays, Lemcke says they can look at the younger workforce and be an advocate for women coming into the industry young. She says she completely understands their desire to have a thriving career, as well as start a family.
"What women bring to a leadership role has a lot to do with empathy," she says. "To me, that just makes so much sense."
Along with being allowed to work from home currently, Taylor Sounders, landscape designer/sales with Pickel Landscape Group, says her boss has also given her the green light to bring her baby to work when needed.
"My boss is also installing doors on my office so that I can pump when I do come back and not have to worry about clocking out to go somewhere," Sounders says. "I can just close the blinds and door to my office and continue to work."
Jan Zepeda says she wasn't necessarily treated poorly after returning to work, but she did say she had to go to her car to pump during the day instead of having somewhere inside she could go.
She also says she bought a mini-fridge and set it up in an area of the office so she could keep the breastmilk cold. Overall, she says taking this request to her boss was an awkward conversation to have.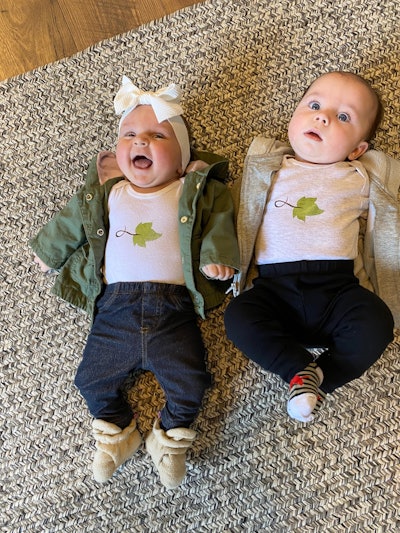 When it came to wellness visits or unexpected trips to the doctor, Zepeda says one employer was understanding and would allow her to come in later in the day and make up the time. At her other employer, however, she was required to use her sick and vacation days to cover that time away from work, which completely depleted her vacation time.
After announcing her pregnancy, Heidi Clark says the atmosphere at work has not been the most welcoming, as she feels that she has been "punished at work for having a baby."
"I was up for a promotion and now have been passed over since telling them I was pregnant," says Clark. "I expressed to them that I love my job, I was serious about taking over more responsibilities and that having a child does not change that. Many successful businesswomen have babies every day."
Making changes
In recent years, there has been an industry-wide push to bring more women into the green industry, but Lemcke says if that's your focus as a company, you need to be willing to make necessary changes to accommodate their needs.
"If you're going to be a destination career opportunity, then you're going to have to start to think this way, and you've got to be innovative," she says. "If you can't get people in the door, are you going to just sit and complain about it? No. You've got to adapt and be innovative."
Zepeda says companies need to be flexible when it comes to wellness visits because you can't predict when a child will need to go to the doctor.
"Maybe allow that employee to be late but let them make up time over the weekend or in the evening," she says. "It would also be nice to have a room where women could go to pump and have a fridge to store the breastmilk, without having to buy their own or go to their car."
Zepeda adds that she's also seen some smaller companies provide childcare on site so parents could bring their child to work and not have to worry about finding outside daycare.
Zepeda says change is possible, but it takes action. Meeting with managers and owners to set up policies with HR is important and can make your company more appealing in the long run.
"Employers need to be willing to come together and hear the thoughts of the employees," she says. "They need to be willing to take action and make the space better, more welcoming and more accommodating."
Clark agrees that creating plans to both effectively and properly start a maternity/paternity leave program should be a top priority for companies.
When asked what could be done to shed more light on this issue and effectively communicate to companies that maternity leave is crucial, Sounders believes women need to continue to advocate for themselves and other women.
"Ask the men would they really want to go through that process and come back to work in a week?" she says. "Especially for moms with complicated births or C-sections? Breastfeeding also takes time to get used to and get into a rhythm, and it is all a lot of work."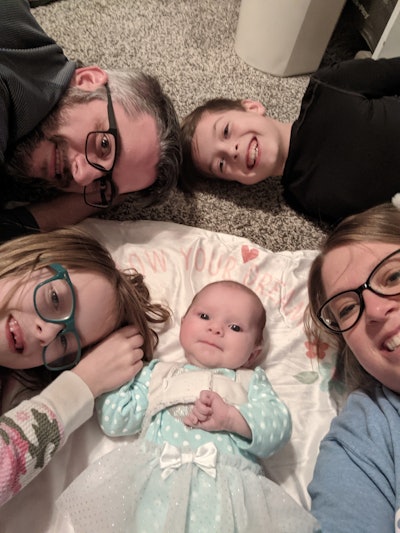 She also recommends meeting with bosses to discuss written-up plans about how you can work in tandem to get the details of your time away figured out beforehand.
If things in the industry are going to change, Lemcke says companies need to innovate themselves and be willing to hire workers in their childbearing and child-raising years.
"The people that just sit and do nothing and would rather talk about not being able to do something are being outpaced by people who are innovative and doing things," she says. "For people claiming that they want to hire more women into their company, these are the topics they need to be willing to talk about because it's all part of doing business."
To read part one, click here.